A staff photographer for the Los Angeles Times revealed that he was "shouted at" after he tried to photograph Sen. Dianne Feinstein, D-Calif., while her staff "tried to hide her wheelchair behind a pillar." 
"I photographed the senator as a staff member tried to hide her wheelchair behind a pillar at a low-profile exit last week. A Capitol Police officer shouted at me to move back — despite already being 30 feet away from the senator. Feinstein waved as she was escorted to a waiting vehicle," photographer Kent Nishimura wrote in a story published Wednesday. 
Nishimura explained that Senate security also works overtime to protect Feinstein from the media. 
"For two days in a row last week, the Senate sergeant-at-arms office has said her arrival at the Capitol 'is closed press,' shutting doors and using the Capitol police to chase journalists out of hallways and public spaces. This unprecedented act of restricting press freedom only raises more questions," he said.
GAVIN NEWSOM COULD PICK OPRAH FOR SENATE IF FEINSTEIN RETIRES: REPORT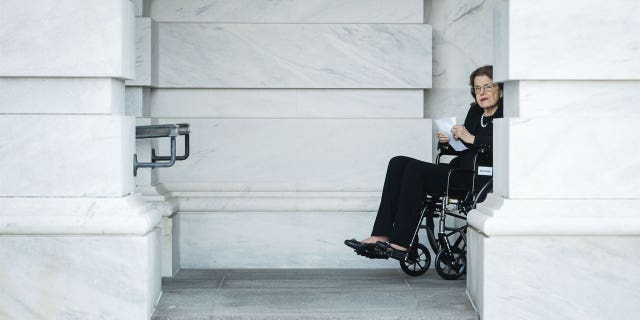 Feinstein is currently the oldest serving senator at 89 years old, making her almost a decade older than President Joe Biden, the oldest president in history at 80 years old. 
The California senator made national headlines after she suffered from a case of shingles that kept her away from the Senate for three months, returning to the Capitol on May 10. 
But some journalists are continuing to ask questions about her health and mental acuity, especially after Feinstein told a Los Angeles Times reporter that she wasn't absent during all that time.
DIANNE FEINSTEIN WAS SICKER THAN PUBLIC KNEW DUE TO SHINGLES THAT CAUSED BRAIN INFLAMMATION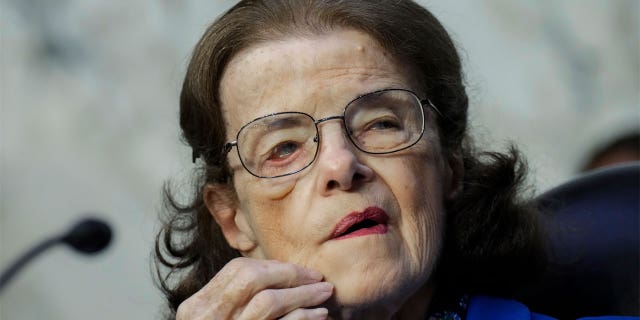 Since then, Nishimura wrote, Feinstein's "staff's efforts to protect" her have only "ratcheted up." 
"Since her recent return," he added, "her staff have used every trick in the book to stay out of sight and at a distance from the press."
The report continued to paint a picture of a senator surrounded at all times by a human cocoon of staff. 
"In committee meetings, her public remarks have been limited and she is always surrounded by staff. They also often form a human barrier between her and the press corps, with one staffer pushing her wheelchair while others shout at photographers to move out of the way."
CLICK HERE TO GET THE FOX NEWS APP
Fox News Digital has reached out to Sen. Feinstein's office for additional comment but has yet to receive a response. 
https://wakelet.com/wake/_oFT74A7KeKjjHtq5mOaE
https://wakelet.com/wake/uWrdFdRky3RaD4t9kx2Pg
https://wakelet.com/wake/RkOYrgOdcborN40UmqBb6