Sarah Ferguson is opening up about her former father-in-law.
The Duchess of York recently made an appearance on the "Life's a Beach" podcast where she spoke about the important lesson she learned from Prince Philip about being in the spotlight.
The 63-year-old was married to Prince Andrew, the son of Queen Elizabeth II and the Duke of Edinburgh, from 1986 until 1996.
"It's quite interesting. The Duke of Edinburgh used to say, 'Remember Sarah, you've got to be electable, but never elected.' Resonates, right?" Ferguson told host Alan Carr.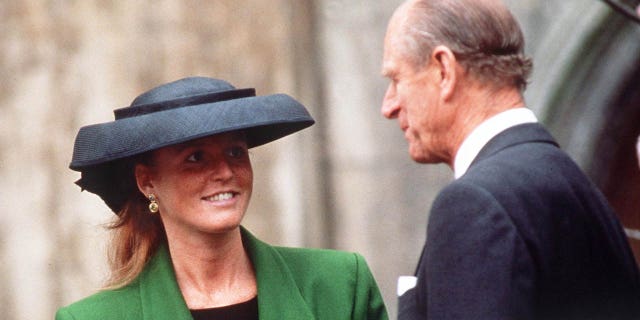 "He came across as a very wise man," said the British comedian and TV host about Philip, who passed away in 2021 at age 99.
"Very wise," the mother of two replied. "You had to be on your best. If you ask a silly comment, you were certainly told it was a silly comment.'"
"Terrifying!" Ferguson added before she and Carr laughed.
"'Why are you asking me that? I do it every day. Why are you asking me that?'" Ferguson paraphrased in a stern tone. "Uhh! And then you lose all your confidence."
SARAH FERGUSON SAYS SHE KEEPS QUEEN ELIZABETH'S MEMORY ALIVE THROUGH HER BELOVED CORGIS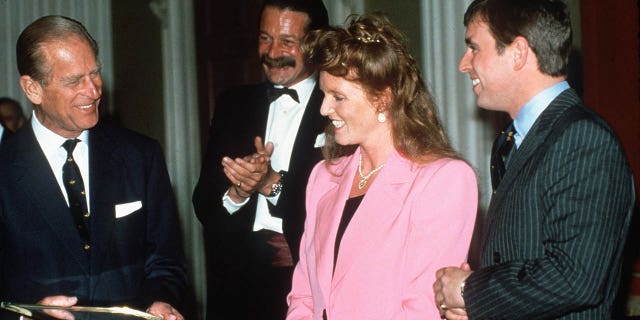 "'Did you go driving today? Car or horse?'" she mimicked. "Oh God, sorry! Yes!"
It's been alleged that Ferguson's relationship with Philip was impacted after she became the subject of an explosive scandal. After she separated from Andrew, 63, intimate photos taken of her were made public. According to reports, Ferguson drifted from the duke following her divorce.
While it was reported that Ferguson was estranged from the royal family following the photo scandal, she told Harper's Bazaar that she wanted to be on good terms with her in-laws. She maintained a close relationship with the queen that lasted until the monarch's death in September at age 96.
"… I really think about HM [Her Majesty] and I just really think about the value system that she supported in this country," said Ferguson during an appearance on BBC's "The One Show" Monday.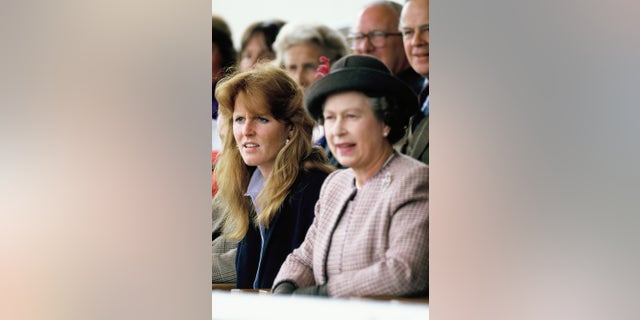 "I remember she used to say, 'Sarah, there needs to be more kindness in the world, which would disarm malice,'" Ferguson shared.
"I feel it's really important we should all stop for a minute and remember those words with respect and affection for a great leader, and now passed it on to another great leather in her son," said Ferguson, referring to King Charles.
Ferguson has recently written a historical novel, "A Most Intriguing Lady." The book is a follow-up to her 2021 Victorian romance, "Her Heart for a Compass," which was inspired by the life and loves of her great-great-great aunt. She told Fox News Digital that the queen, whom she once described as her "total idol," has inspired her over the years.
"I adored our walks with the dogs," she reflected. "On our strolls, we would talk about the gardens and what's blooming. She just had the best imagination every time I would tell her about my newest children's book. She would jump right into the story.
CLICK HERE TO SIGN UP FOR THE ENTERTAINMENT NEWSLETTER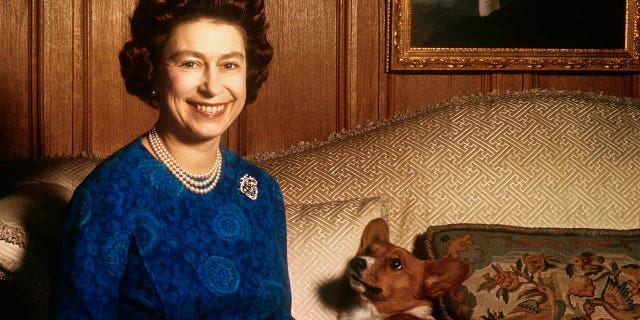 "She was such a guiding force in my life, more of a mother to me than my own mother was, actually. And I will always live by her remarkable example."
Following the queen's death, a palace spokesman confirmed her two surviving corgis, Sandy and Muick (pronounced "Mick"), would live with Ferguson and her ex-husband. The beloved pooches were gifted to the queen by the pair, along with their daughters Princess Beatrice and Princess Eugenie.
Corgis were the queen's constant companions since she was a child. Her love for the breed began in 1933 when her father, King George VI, brought home a Pembroke Welsh corgi they named Dookie. In her lifetime, the queen owned nearly 30 of them, and they became part of her public persona. Princess Diana once called them a "moving carpet," always by her mother-in-law's side.
"The corgis are doing wonderfully," said Ferguson. "They are very, very good and kind folks. They have been settling in quite well and are getting along with my five Norfolk terriers. We have seven dogs in the home now, and the corgis are the gifts that keep on giving."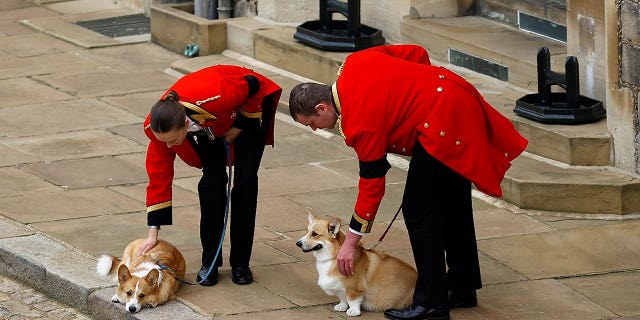 SARAH FERGUSON REMEMBERS PRINCESS DIANA NIGHTCLUB ARREST: 'WE GOT INTO TROUBLE A LOT'
Caring for the U.K.'s most famous pets is no simple feat, but Ferguson wouldn't have it any other way.
"I am very honored to get to watch over them," she said. "Every day, I break the same little cookies her majesty used to break for them and feed them to each. They are very patient to be given their snacks. But I know that when they hear that sound of the cookies breaking they think of her majesty and feel at home."
The Associated Press contributed to this report.
https://wakelet.com/wake/ttGExE4I4qjb1Gjmy4pto
https://wakelet.com/wake/dlpzlZ0w1BrmCqymlbF5y
https://wakelet.com/wake/eoQap7q7JjH1OP0a7ScTd